We are really happy to inform you that Seo Panel 4.9.0 is released. Please upgrade your seo panel to latest version and enjoy full features.
Simply use
Bitnami
,
Softaculous
/
Installatron
to install or upgrade SEO Panel. Also you can use following links.
Download
=>
https://www.seopanel.org/download/
Main features of Seo Panel 4.9.0
1) Automatic Search Engine Fix
Search engine issues automatically fixed with out latest version upgrade.
2) Social media checker fixes
Fixed all issues with social media checker – Facebook, Instagram, Youtube, LinkedIn, Twitter & Pinterest
3) Security Bug Fixes Reported by
Nicolas Lamoureux
Piyush Patil
4) German Language Updates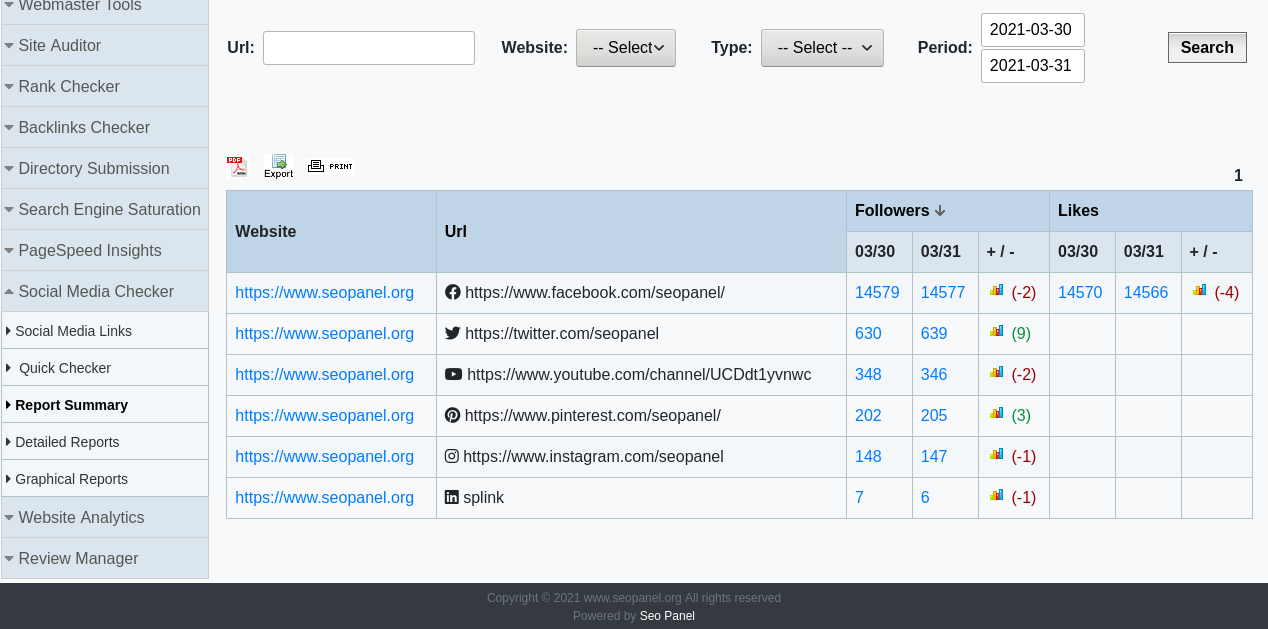 Thanks for your great support to SEO panel project